Australian Made - Cruelty Free - Paraben Free
Fresh, high quality hair products that simply work.
RPR Hair Care Australia are passionate about creating professional salon products that are simple, effective, uncomplicated and environmentally responsible. A family owned business, who genuinely care about the world in which we live and ensure our business has a green philosophy where our products are cruelty free, environmentally embracing and created with plant actives that are sustainably farmed where possible. RPR products are designed to create the latest fashion styles, colours and ensure hair health and condition is optimal.
RPR products are designed to create the latest fashion styles, colours and ensure hair health and condition is optimal.
Australian Made
Cruelty Free
Paraben Free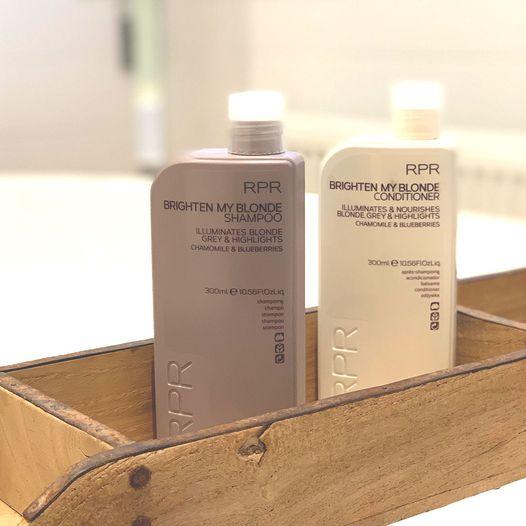 RPR Hair Care For Blondes
Enjoy brighter, lighter shades every time you wash with this calming shampoo. Extracts of natural Chamomile, Blueberries and Herbs soothe and refresh while helping to remove unwanted brassiness and yellow tones from blonde, grey and coloured hair.
Hair will be full textured, luminous and shimmering with life. Ideal for maintaining a cool tone with violets and chocolates.
Vegan.
RPR Hair Care For Volume
Enjoy thicker, fuller and stronger looking and feeling hair with this stimulating shampoo.
Carob Amino Acids combine with our advanced Baipexil Botanical Complex to deliver actives that help to remove follicle clogging impurities and instantly give the appearance of fuller, thicker hair.
Hair is strengthened with breakage, hair fall and split ends reduced to help maximise length.
Safe for coloured & chemically treated hair. Vegan.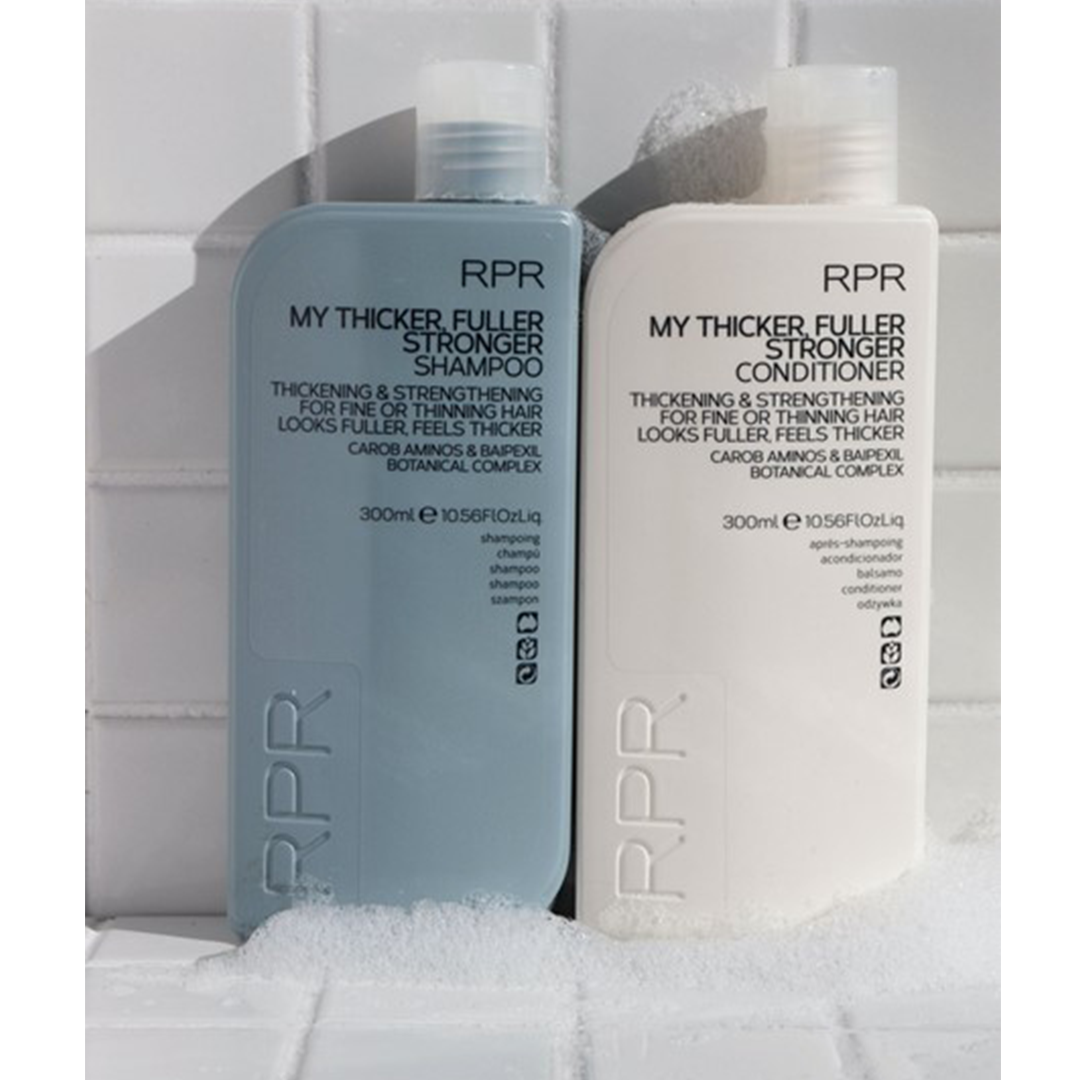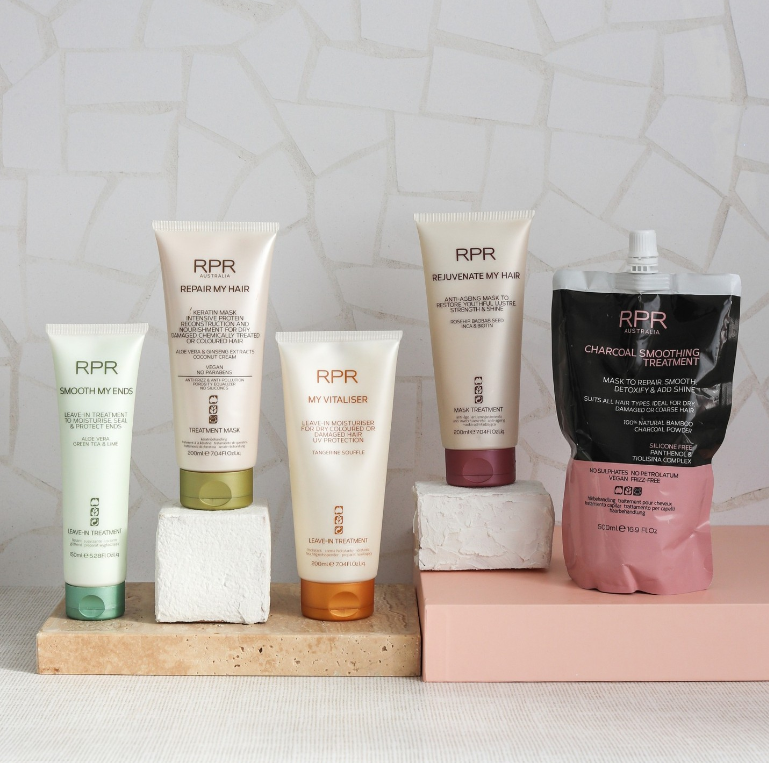 RPR Hair Care Treatments
Hair treatments nearly double the effectiveness of your shampoo and conditioner and get best results for your hair. Enhance your regular shampoo conditioner hair routine and add an extra boost of protection, repair and nourishment to your hair. With all the damage that colour and heating devices bring to your hair, maintain your healthy and glossy hair with treatments that fight frizz, repair daily damage, hydrate dry hair and reconstruct hair from within.
RPR Hair Care For Styling
Here comes the fancy bit of haircare! If you're here wondering whether you even need a heat protectant or a styling product, the answer is YES.
Styling products like heat protecting spray, a bow wave holding cream, a serum to smoothen frizzy hair or a hairspray to hold your style can be the perfect finishing touch to your hair routine.
Our personal favourite is a multi-tasking product perfect for all hair types and multiple hair concerns.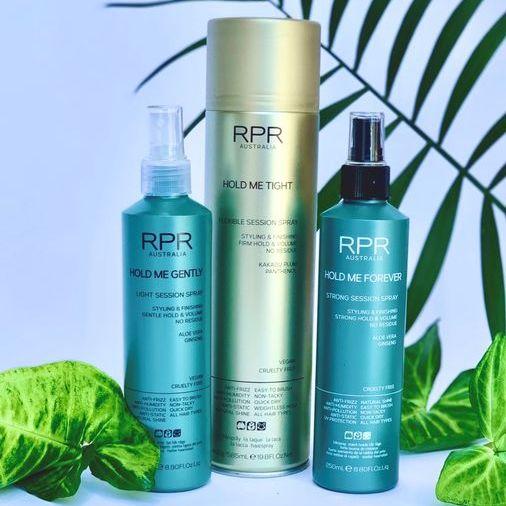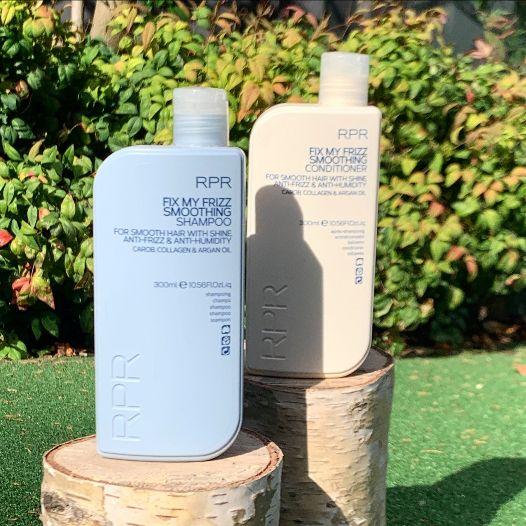 RPR Hair Care Frizzy
Revel in smoother, silkier, shinier hair every time you wash with this anti-frizz shampoo.
Enriched with a blend of Carob Amino Acids, Collagen and Argan oil, body, gloss and smoothness are restored, split ends sealed and hair is tamed.
Anti-frizz and anti-humidity ingredients promote smoother frizz-free hair every day.
Ideal for normal to coarse hair.
RPR Hair Care For Colour
Coloured hair needs to be nurtured so that your hair stays in peak condition and the colour is long lasting. Colour care products are created to hydrate and protect your hair giving it shine and body. Anti- colour fade, reconstruction and bond repairing technology are vital in hair products for coloured hair. We have a range of shampoos, conditioners, treatments, and styling products to protect, restore and gloss coloured hair into perfection.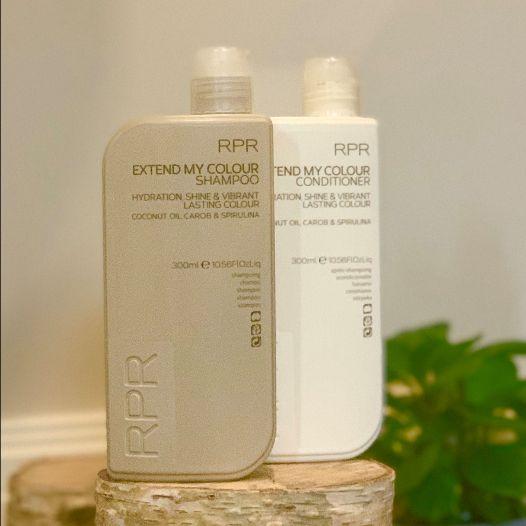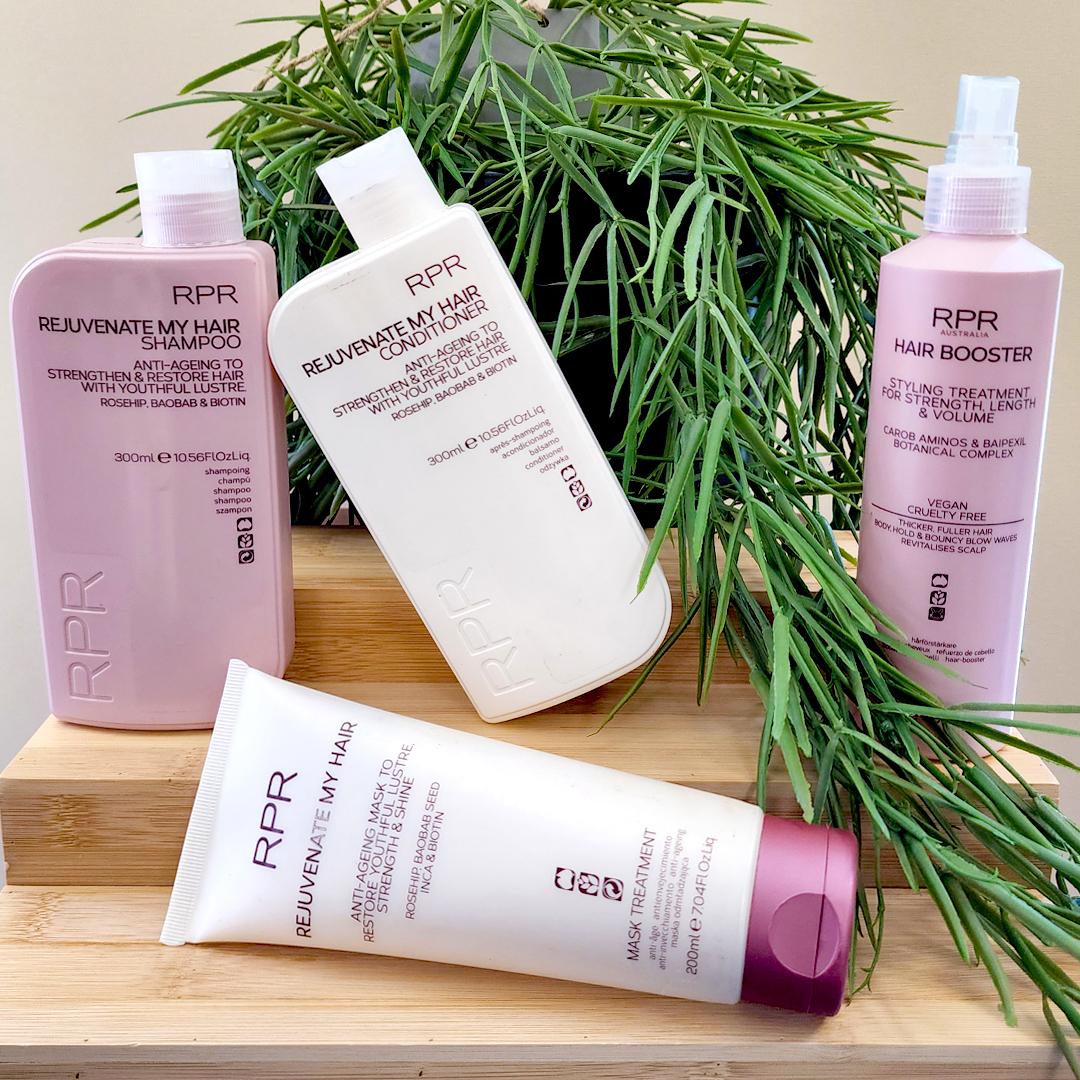 RPR Hair Care Repair
Turn back time with this rejuvenating shampoo to promote more youthful, stronger, smoother hair.
Enriched with our signature blend of Rosehip, Baobab and Biotin, fragile lifeless or damaged hair will transform into lustrous healthy looking hair with body, bounce and shine.
Split ends will be reduced to help maximise hair length. Ideal for coloured hair and will not weigh hair down.
Dry scalps will be hydrated and oily scalps balanced.
Vegan.